Sleep - Cleaning my device
To clean the textile cover of your device, gently remove the cover first. Note that the cover can be machine washed, but do not tumble dry or iron it. We recommend you to wait until the cover is completely dry before replacing it on Sleep.
Important note:
Do not, under any circumstance, use any solvent to clean your device.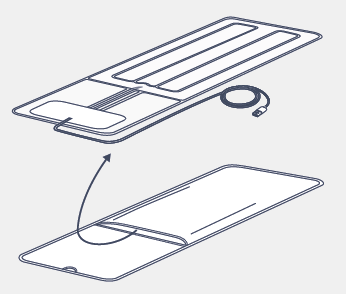 Didn't find what you need? Here's how to get in touch.
Contact us